Airstream Lounge – Perfect for Getaway
Airstreams are one of a kind and quite fascinating concepts. They are well-known for their steel frame riveted by unique aluminum, seamless, hard shell that is strong but light. Airstreams are nothing new, but with time they have kept pace with the technological advancements without giving up on the authentic idea of trailers with an unlimited lifespan. When it comes to comfort and capacity, airstreams often beat other trailers and offer more space and comfort. They provide high aesthetic and functional value making airstreams a common choice. Today, airstreams are a blend of traditional and modern designs. The constructors keep the airstream authenticity intact reminding the elegant retro trailers.
Airstream Lounge is one such airstream concept that is popular amongst people. It is a great option for special events and corporate gatherings. One can enjoy anywhere in style in an ultimate mobile event space. Moreover, there are options to get your lounge customized the way you want it to be.
A mobile lounge can carry tons of features to provide ultimate comfort and a luxury feel. Here are some key features that were included by Custom airstream in one of its lounge projects.
• Tufted Wall
• Wall Sconces
• Multiple TV Monitors
• Air Purifiers
• Heated Floors
• Indirect LED Lights
• Herringbone Flooring
• Armchairs
• Premium Custom-Made Humidor
• Sky Lights
• Mini Bar
• Ice Bin
• Premium Sound System
• Inverter
• Solar System
• Avonite Counters
• Under Carriage Lights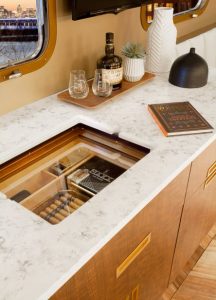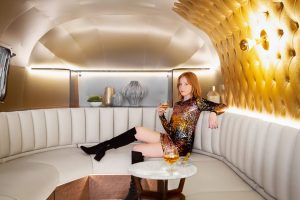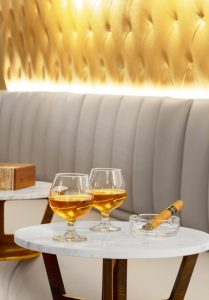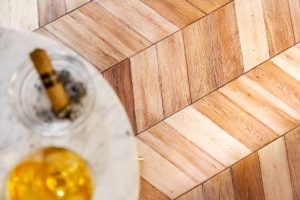 The best part of an airstream is that it can be customized as per the requirements and can be played around creatively.
All set to get your airstream trailer customized and enjoy your dream Airstream Lounge? Well, in that case, feel free to reach out to the passionate team of Custom Airstream- A full-service airstream customization company. Custom Airstream has designed numerous dream airstreams for different industries till now. You can visit our website i.e., https://customairstream.com/project/luxe-stream/, and check out our LuXeStream USA Airstream Lounge. Or for more information contact our team at 514-262-5256, or shoot an email at info@customairstream.com and get your dream lounge customized in an airstream.